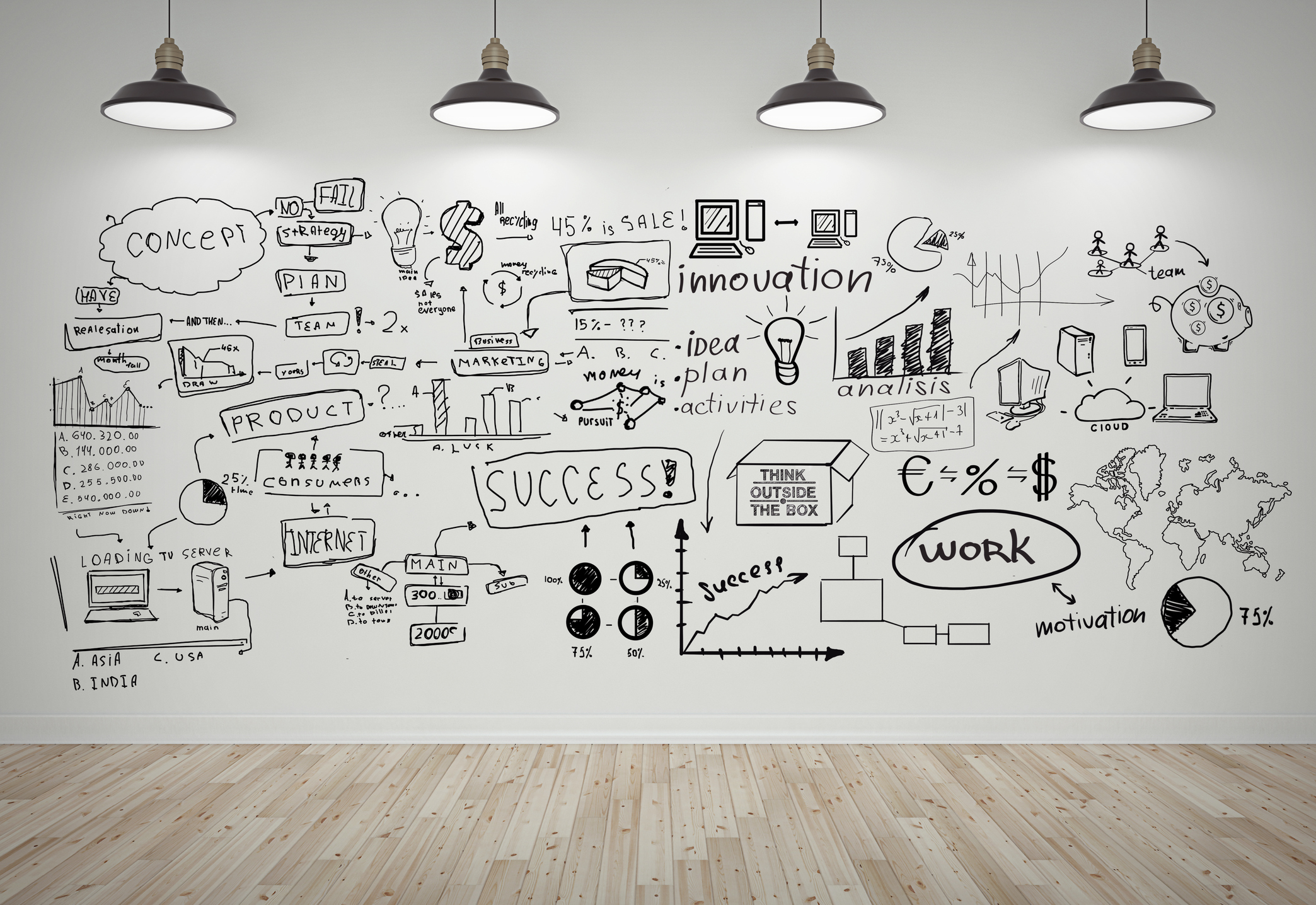 Put your hand up if you want a usable strategic plan.
You can't see me, but my hand is waving. I bet yours is, too. In the non-profit and community development sector, funders, accreditors, and stakeholders all want strategic plans. But that doesn't mean that what's out there is any good. Strategic planning consultants peddle template plans to a variety of organizations, filling in the blanks with your organization's specific values, or mission, or vision. But at the end of the day, the consultant leaves and you have a plan filled with buzzwords and big dreams.
You've had this experience, I'm sure. And it's left you with a lot of questions:
· How do I develop an effective strategic plan for my organization? What are the steps I need to take?
· Who should be included in the planning process?
· Should I facilitate? Should someone internal facilitate? Or someone external?
· What background information do we need to provide context?
· How do we figure out where we're headed next?
· How do we develop an actionable plan?
In other words, you want to know what to do and how to do it. And theoretically, it should be simple to teach strategic planning to everyone who wants to learn. But here's the issue: the strategic planning process rears it's head every 2-4 years, so you don't get to practice enough to feel confident in your skills. Or maybe you don't even have the time to learn – you may be a one-person band, or maybe you're so busy thanking donors, writing funding proposals, teaching your clients essential skills, and covering the welcome desk at lunchtime that you can't imagine having the time to learn how to lead the strategic planning process.
Let go of the expectation that you should be leading your planning. Let go of the fear that you're about to pay big bucks for a plan that looks just like everyone else's. Let go of the fear that you're going to end up with a 40-page document that gathers dust on your shelves.
This is the true solution: Together, you and I design a customized, collective process that is inclusive of board, management, employees, clients, and other stakeholders that you identify. Because this is completely tailored to your organization, the collective looks different every time. What unites each organization I work with, though, is a method that allows all voices to be heard. Additionally, I know strategy and will guide you in creating a usable plan that is understandable across all levels of your organization and offers a roadmap to take you from where you are to where you want to be.
I recently worked with a non-profit that provides services to one of their community's most vulnerable populations. The organization offers many programs and services across a number of different buildings, and there are more than 100 staff members. When the executive director expressed a desire to have an employees-only focus group to review the past strategic plan and provide input into the next, I was enthusiastic – and so were the staff! In total, 38 attended. This might be overwhelming to some, but I was confident in my facilitation and, with some tweaks, devised a process that allowed everyone to be heard. And heard they were. We celebrated successes, but also talked about the challenges these employees faced in their workplaces.
At the end of our 2 hours together, nearly 40% of the organizations employees had helped develop the new strategic plan. The buy-in was tremendous: many staff expressed a desire to be active participants in the new plan, and all were grateful to have a deeper understanding of the organization's direction.
You, too, can ensure a strong planning process. You may be:
· Confused
· Lacking direction
· Unable to articulate the difference that your work makes
· Confused about strategy, tactics, and the components of a strategic plan
· Unable to reach a specific audience (funders, volunteers, or staff, for example)
But you can:
· Find clarification
· Know what the next steps are
· Learn to clearly describe the effect your work has on the world
· Learn what each piece of a strategic plan is, and how they come together to guide you
· Understand why, when, and how to include various stakeholders
As a board member, I've been a participant in the strategic planning process, so I bet I can read your mind.
Right now, you're thinking that past experience has taught you that strategic planning is not going to make a difference, that it's a waste of money, that it takes up too much time, and that there's no way to quantify the results of your plan. Like me, you've participated in years of poorly designed strategic planning processes and now you're ready to give up.
I promise that my approach will give you better results. After an initial discovery session with your organization's executive director and/or board chair, I spend 4-8 weeks conducting one-on-one interviews, focus groups, small and large group planning sessions, and strategy-oriented working groups. I come prepared with background knowledge: relevant demographics, stats from your organization, and more. This is no one-and-done Saturday with an executive director, the board, and a tray of stale sandwiches.
This is an inclusive effort that increases your organization's capacity to understand and craft strategy, and increased buy-in from your stakeholders. Imagine that – everyone knowing and working towards the same priorities.
This is an inclusive effort that increases your organization's capacity to understand and craft strategy, and increased buy-in from your stakeholders. Imagine that – everyone knowing and working towards the same priorities.
Because this is what it's really about: having a step-by-step guide to the actions you need to take to move your organization forward, knowing that you have a guidepost for making decisions and evaluating new opportunities, sharing a rallying cry with staff, volunteers, funders, and others, and having more money in your pocket and more time in your day because you know exactly what needs to be done and exactly how to get there. My process informs, organizes, simplifies, reduces effort, acts as a connection point, saves time and money, and provides direction.
And there's more: Because you might still feel overwhelmed, my work includes three one-on-one strategy sessions within 12 months of the development of your plan. Hit a roadblock? We'll talk through it. Need to know how to communicate your actions to the board? I have ideas. Achieve every single goal because you were just *so* excited about your plan? Hurrah! We can figure out what's next.
Creative Clarity Consulting, Inc. was born out of a deep desire to do the essentials, but better. As the principal consultant, I bring nearly a decade of experience in the non-profit/community development sector and graduate education in information studies, project management, and analytics to our work together. More importantly, I bring curiosity, enthusiasm, an understanding of best practices and current trends, and strong facilitation skills.
Additionally, I
· Have worked and volunteered for a variety of non-profits, so I've participated in good, bad, and ugly strategic planning processes. I've refined my approach as a consultant based on my experiences as a participant.
· Promise that I will never deliver a cut-and-paste, template plan. This should be a given, but it's not common practice by other consultants.
· Understand research methodology and will craft quality interviews, focus groups, and small and large group sessions
· Am an experienced facilitator, working with multi-agency networks, planning councils, and boards
If you're still reading (thank you!), I bet our values align. You probably care about inclusion, engagement, integrity, and recognition as much as I do.
Contact me to discover how we can work together to create the most useful, impactful strategic plan your organization has ever seen. Because my work is not one-size-fits-all, my fees aren't either. I am happy to provide you with a proposal and an estimate once I have a strong understanding of your needs.
If you're concerned about the cost, time, or energy that a customized, inclusive project will take, please consider instead how much time and money you will save because you have a roadmap in your hands. Consider how much ease you will create in your day to day, and how good it will feel to know exactly what you should (and shouldn't) be doing.
If you delay, you'll find yourself unsure of where you're going, how you're getting there, and how to tell if the work you're doing is making a difference. I don't want you to feel directionless, or like you're spinning your wheels. I don't want you to question whether the work that you're doing has any value.
Contact me. I'll reply within 24 hours, and will schedule a 30-minute phone call to learn more about your unique fears, hopes, and needs.
© Creative Clarity Consulting, Inc., 2017. All rights reserved.